Professional Development
The NSN Network offers professional development in two formats to support employability skills instruction.
Workshop
Designed for community and technical college faculty and administrators, our workshop covers the following topics.
Employers' perspective on in-demand employability skills
Embedding employability skills into existing courses
Developing scenarios with employer partners to set the stage
Creating student activities that model essential workplace skills
Assessment and teaching resources
Workshops are currently being offered as a 3-hour virtual session. When safe to do so, in-person workshops will resume. To host a FREE virtual workshop for your institution, please complete our workshop request form.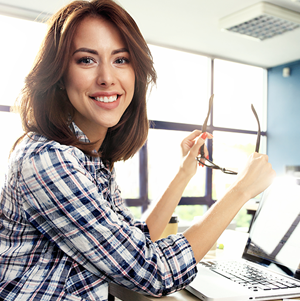 Online Course
A cohort-focused facilitator-led online course provides training on methods and tools that can enhance employability skills instruction. This course is designed for faculty only and requires a time commitment of approximately 5-7 hours per week. Course completers receive a digital badge, certificate, and $100 stipend. A course description follows.
Necessary Skills Now: Integrating Technical and Employability Skills
Next Course: Coming Soon
You're invited—along with a cohort of faculty from all STEM areas—on a 5-week exploration and curriculum-development journey to enhance your curriculum through the integration of employability skills. This facilitator-led, cohort-focused course is a deep dive resulting in finished instructional materials, new relationships with colleagues from across the country, and a lasting impact on your teaching style. Requiring a time commitment of approximately 5-7 hours per week, you will engage in online forums and work with local industry partners to integrate authentic workplace scenarios and in-demand employability skills into existing courses. Feedback from colleagues and our course facilitators will help you refine and polish your enhanced lessons before "going live" with students. The goal is not to add a capstone project or "one more activity" to your already-full syllabus, but to make essential employability skills an integral part of your existing course—one activity/project at a time.
For NSN news on professional development and instructional resources, Join the Network.